Copenhagen Citizens' Assembly
Copenhagen Citizens' Assembly called "Københavnerting" is the first multi-year municipal Citizens' Assembly in Denmark. In the first year of the Copenhagen Citizens' Assembly a representative group of Copenhageners will develop recommendations for how Copenhagen can develop as a city in the future.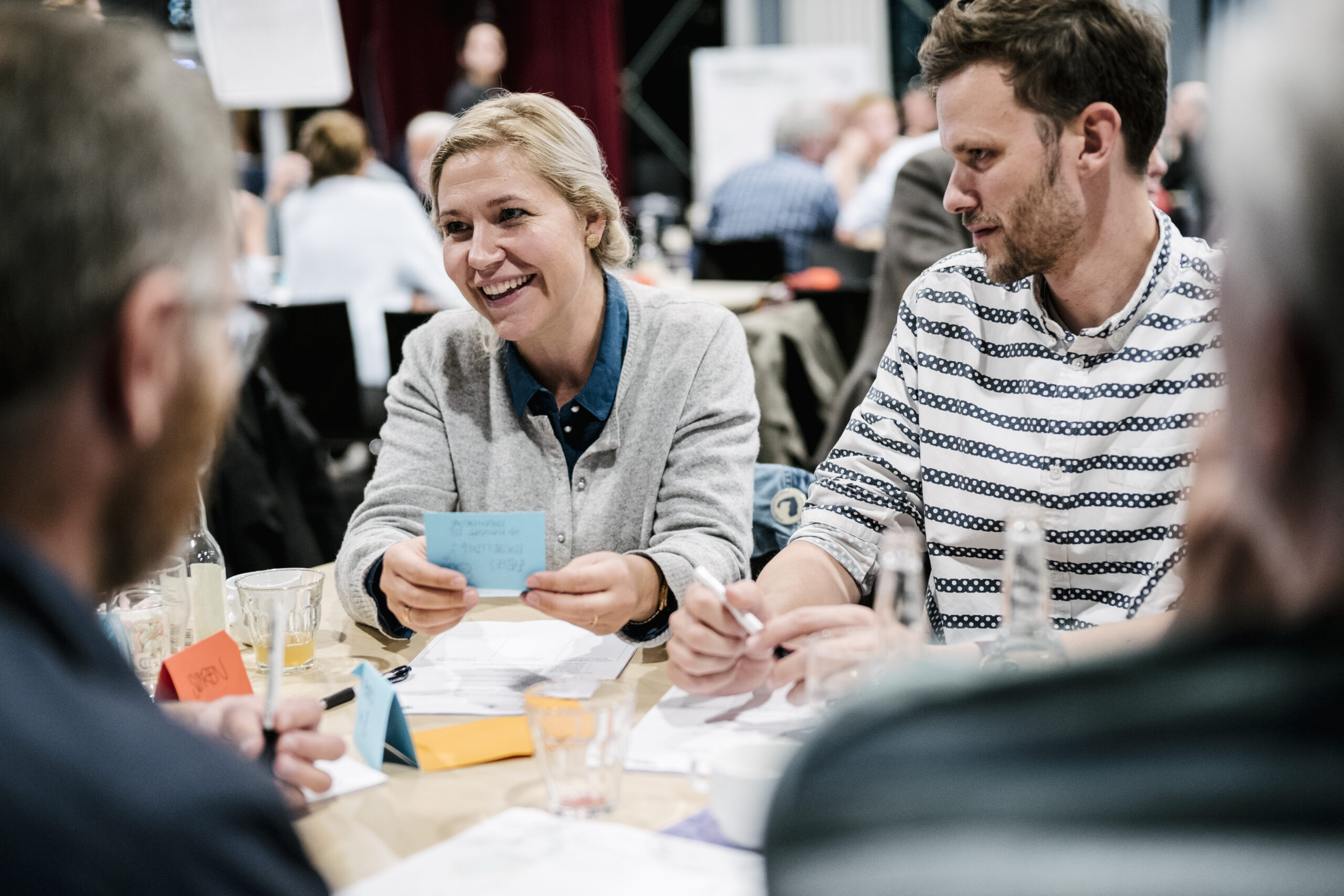 Copenhagen Citizens' Assembly is part of a larger Copenhagen involvement initiative adopted by the Copenhagen City Council and is intended to help strengthen dialogue and cooperation on the development of Copenhagen. The goal is to strengthen democracy, create community and, not least, to find the best solutions for the city's development that Copenhageners not only support, but also help to develop.
In the first year, the Copenhagen Citizens' Assembly will answer the key question: "How do we develop Copenhagen together keeping well-being and space for everyone in mind?", which is posed by the Employment and Integration Committee, the Culture and Leisure Committee, the Social Committee, the Health and Care Committee, the Technical and Environmental Committee and the Finance Committee. It is a prerequisite for the Copenhagen Citizens' Assembly that it fulfils the OECD principles of representation, independence and arm's length. We Do Democracy has been chosen as an advisor for the entire process, and is therefore involved in both the design and facilitation of Københavnerting itself, as a multi-year deliberative democracy experiment, as one of the first major cities in the world along with Paris.
We Do Democracy is the lead facilitator and independent secretariat of Københavnerting. In collaboration with the individual administrations under the City of Copenhagen, we established a strong political mandate across the five committees and administrations, prepared core questions and sub-questions, and will also design and facilitate the process for Københavnerting in both 2023 and 2024. In this way, we ensure the independence of Københavnertinget and create a process that not only delivers recommendations to the five committees, but also strengthens democratic engagement among the members of "Københavnertinget" (Copenhagen Citizens' Assembly).
As Copenhagen Citizens' Assembly has just started, there are no results to report yet, but there are some clear objectives:
Design and facilitation of a deliberative process according to OECD standards that contributes to Copenhagen's participation now and in the future
Establish and train a democracy corps among City of Copenhagen employees
Develop solutions and policies that contribute to the development of the Copenhagen of the future